Vushka are little dumplings like Varenyky in the Ukrainian cuisine, filled with mushrooms. These small dough pockets are usually made for Christmas Holidays and served with Borshch.
The name "Vushka" is from the shape of dumplings that look like little ears.
The traditional recipe of Vushka is very easy so everybody can make them. In this recipe Vushka are made with mushroom filling but very often they are also made with cabbage filling too.
Vushka with mushrooms filling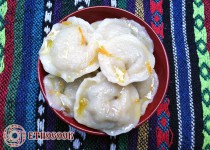 if it is humid in the place where You cook, you may add a bit more flour to make dough
the quantity of water depends of the quality of flour so You may need some more water if the flour is very dry
seal the edges of vushka properly because they won't float in water after cooking
for filling can be taken any dried mashrooms but in the ancient recipe are white mushrooms
post-867
Prep Time:

60 minutes

Cook time:

20 minutes

Yield:

50 dumplings
Nutrition facts:
Calories
:
120 kcal/100g
;
Fat
:
3 grams
;
Known since
:
ancient times
;
Ingredients of the Vushka
Mark the ingredients if you don't have some of them and press "Save to Product List" button.
If want to know more information about the ingredient and see recipes where it is used then just click on it.
Read more about this ingredient
Save to Products List
save it!
Ingredients are successfully added to Your Product List.
Save it
or
continue reading
. You can edit and save it any moment in the left sidebar or in the top menu.
Instructions:
1.Prepare all ingredients for Vushka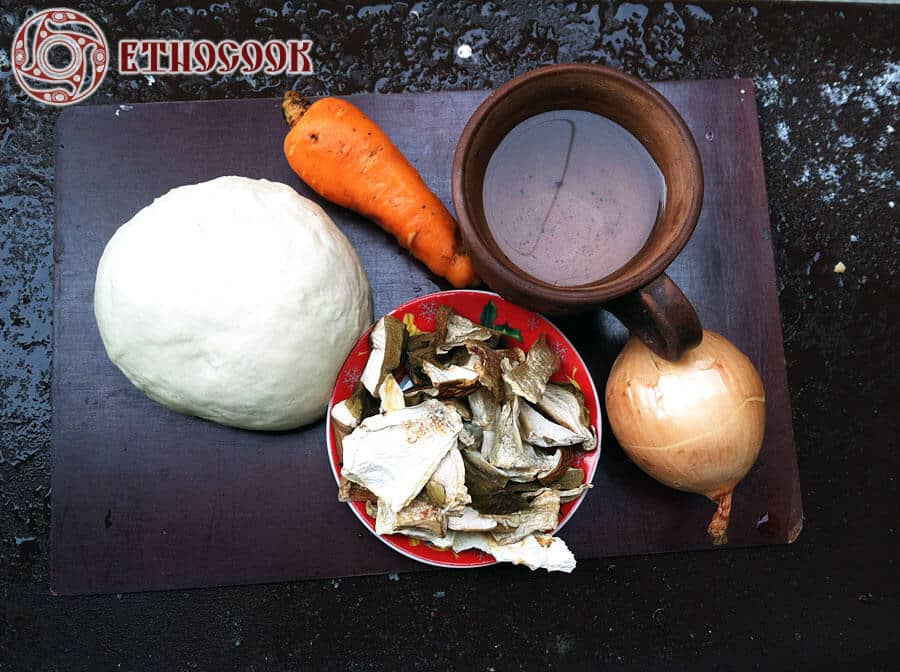 2.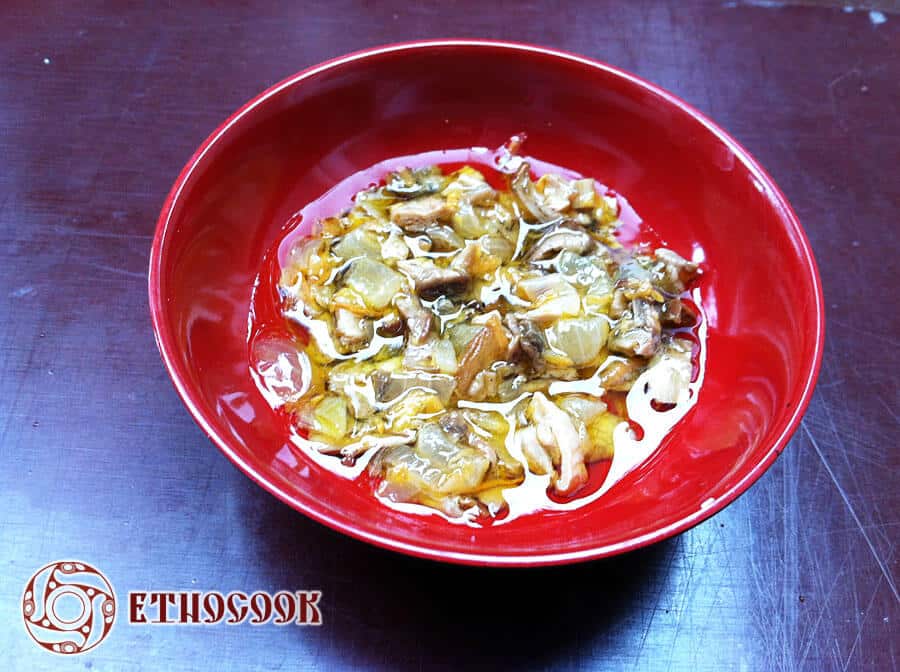 Mushrooms put in cold water for ~7-10 hours. Draine the water (it can be used at the end for boiling Vushka or as mushroom broth as for borshch). Mushrooms finely chop or mince. Finely chop the onion, carrot grate and fry in sunflower oil until their colour is golden brown, add the mushrooms, thoroughly stir.
3.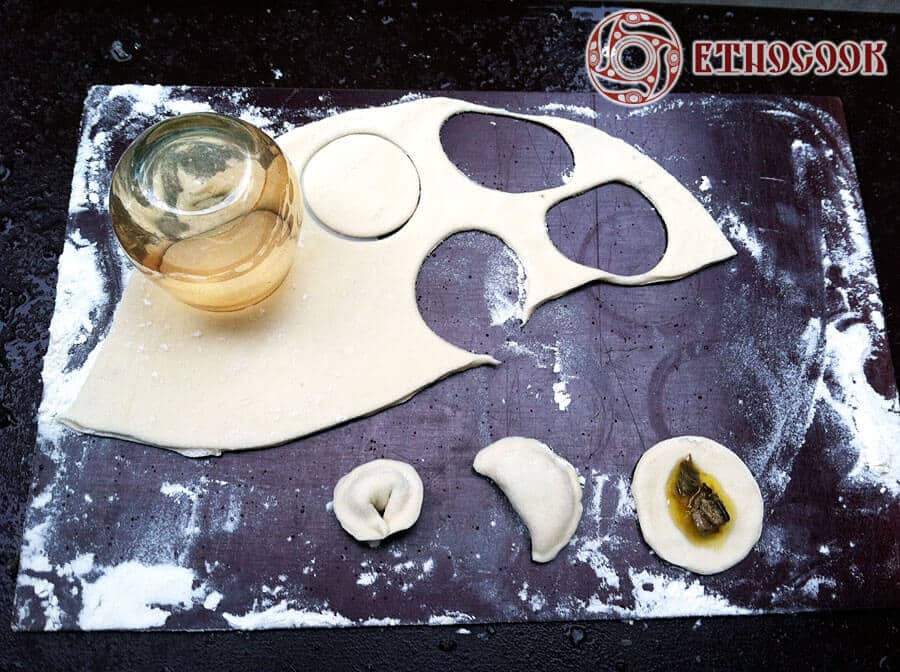 Sift flour, add water, oil, salt and make elastic dough, medium density (add small amounts of flour if needed), put it to rest for ~ 20-30 min. On floured surface roll thin dough and with a small cup 2-3 cm. in diameter make little forms, put the filling and seal the edges as dumplings, and then pinch the two bottom corners, forming ears.
4.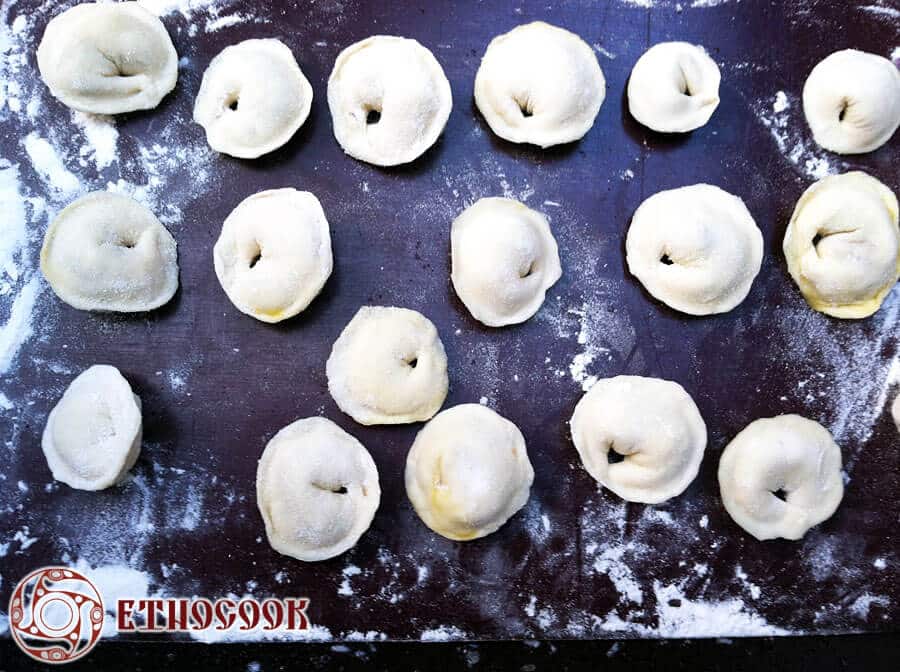 Cook the Vushka in a lot of hot water ~ 3-5 minutes on low heat. Add to borscht or use as a separate dish, adding oil and herbs to taste.