Ukrainian traditional recipe of the ethnic sweet roll Makivnyk with poppy seeds filling is very simple and doesn't need much ingredients and time.
Poppy Seed Roll is very popular pastry in Ukraine commonly baked on Winter and Spring Holidays (especially at Christmas and Easter). It is very famous among ancient ethnic dishes in traditional cuisine .

Makivnyk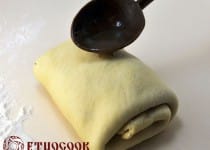 Poppy Seed Roll can be prepared without eggs
chicken eggs can be replaced by quail eggs, the rate of 1: 2
You can take packet of active fresh yeasts (50 g) or active dry yeast or hops sourdough starter (100 g) or the simplest sourdough starter (100 g)
use baking yeast according to instructions
instead of milk in dough if necessary use water
if dough is too dry add more milk or water
poppy seeds can be put in hot milk instead of hot water
in the filling can be added raisins, butter, honey to taste
post-1252
Prep Time:

03h 00min

Cook time:

40 minutes

Yield:

2 rolls
Nutrition facts:
Calories
:
100 kcal/100g
;
Fat
:
5 grams
;
Known since
:
Kyiv Rus
;
Ingredients:
Mark the ingredients if you don't have some of them and press "Save to Product List" button.
If want to know more information about the ingredient and see recipes where it is used then just click on it.
Read more about this ingredient
Save to Products List
save it!
Ingredients are successfully added to Your Product List.
Save it
or
continue reading
. You can edit and save it any moment in the left sidebar or in the top menu.
Instructions:
Preparation time for the recipe of Ukrainian Poppy Seed Roll (Makivnyk) by  Etnocook is: 12 hours for dough (with homemade sourdough starter) or 3 hours with fresh or dry yeasts + 1,5 hour to prepare and 40 min to cook
1.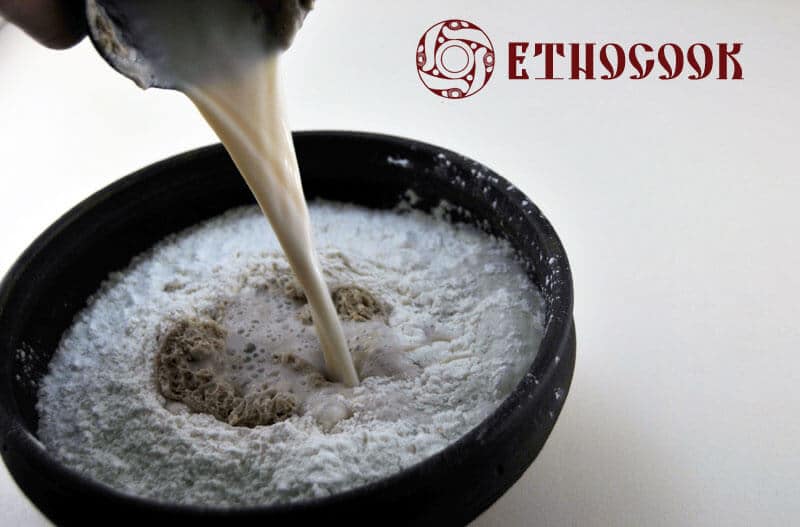 Add yeasts, warm milk(~30 C) and sugar to flour, mix and put in a warm place for 2 hours to raise. Add eggs, butter (100g, melted), salt to taste, form elastic dough and put it in a warm place for 1 hour (for dry or pressed yeast) or for 10 hours if the dough is with the homemade sourdough starter.
2.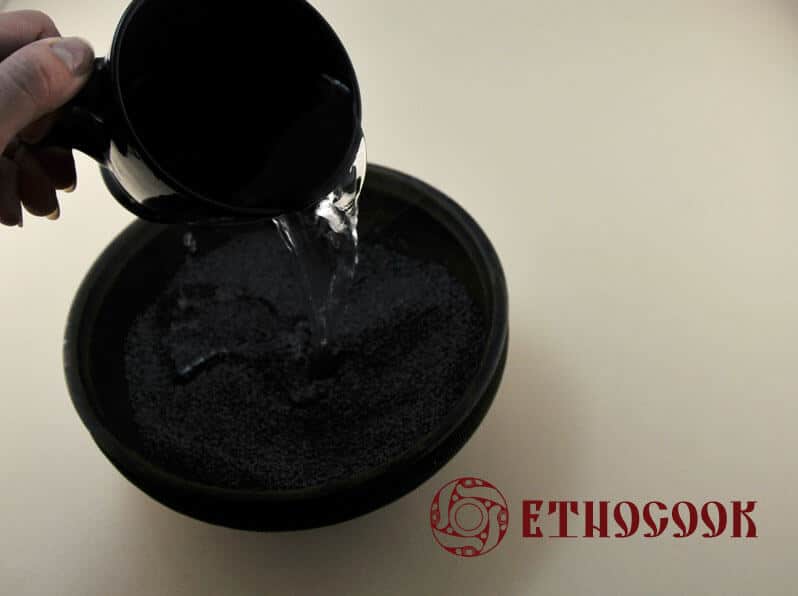 Put poppy seeds in hot water for 30 min.
Drain the water, add sugar and grind into a paste (can be used a food processor).
Put some flour on a work surface and knead dough for 10 minutes, divide it into 2 parts, roll in rectangular or oval form ~ 1-1.5 cm thick. Put filling, to taste add raisins, honey, butter. Put longer opposing edges to the middle.
Roll smaller edges, forming Poppy Seed Roll. Make the same with the second piece of dough. Put Makinnyky on the greased pan in warm place for 1 hour.
Beat egg yolk in a bowl and brush the rolls with it.