Mushrooms were very famous a lot of centuries ago and they were gathered in deep forests in ancient times by Slavic people. In traditional Ukrainian recipes different types of mushrooms are widely used in cooking different ethnic dishes, especially delicious borshch and soups, main courses and side dishes, gravies and sauces. Mushroom gravy from Etnocook is flavorful, healthy and tasty.  The ethnic recipe has simple ingredients and takes a little time to cook.
In our times the simple mushroom gravy is a very popular addition to the main dish, it is excellent with varenyky, plyatsky (pancakes), crops, meat, and vegetables. Actually creamy Mushroom sauce can be served with everything.
Creamy delicious mushroom sauce from Etnocook is perfect with Cheese dumplings (Halushky), Cabbage Halushky (dumplings without filling), Pearl barley with cottage cheese, Ukrainian Varenyky with sauerkraut filling, Varenyky with cheese and vegetables filling (steamed), Varenyky (Pyrohy), Knydli, Teterya
Mushroom gravy
The onion must be medium-sized or as You like
Garlic we take 5 cloves or as You like
Add 2 bay leaves or more as You like and don't forget to throw them away when the dish is ready
The gravy is very good with only sour cream but for thickening  you can add 2-3 tbsp. flour or 2-3 tbsp. starch for flavour.
You can add 2 tbsp. more sour cream to the ready dish.
For this gravy can be used different mushrooms, such as white, yellow boletus, chanterelles, russule
From the finished gravy take out bay leaf and throw away.
Carefully choose mushrooms, avoiding strangers and poisonous.
Mushroom gravy is very well suited to vegetables, pancakes, dumplings, porridge, knydli
post-123
Prep Time:

45 minutes

Cook time:

60 minutes

Yield:

4
Nutrition facts:
Calories
:
70 kcal/100g
;
Fat
:
22 grams
;
Known since
:
ancient times
;
Ingredients of the Mushroom gravy
Mark the ingredients if you don't have some of them and press "Save to Product List" button.
If want to know more information about the ingredient and see recipes where it is used then just click on it.
Read more about this ingredient
Save to Products List
save it!
Ingredients are successfully added to Your Product List.
Save it
or
continue reading
. You can edit and save it any moment in the left sidebar or in the top menu.
Instructions:
1. Prepare all ingredients
Mushrooms thoroughly wash, clean, cut into small pieces. Put  mushrooms in boiling water, bay leaf, reduce heat to low, cover with lid and cook 20 minutes (depends on type of mushrooms).
2. Cut garlic, dill, onion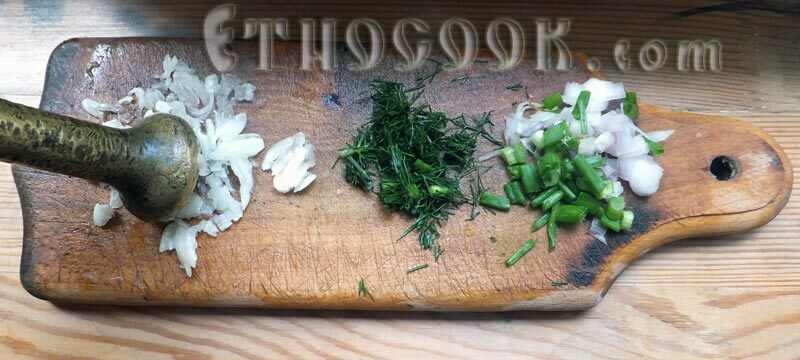 Mash garlic, cut dill and onion.
3.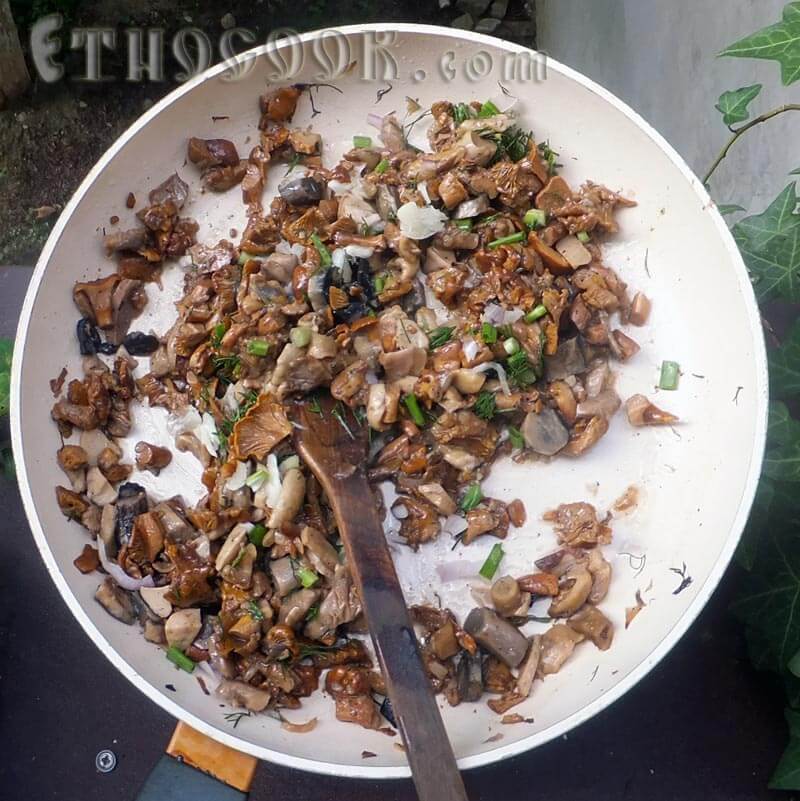 In a frying pan add onions and stew them for 5 minutes on little heating. Then add mushrooms, parsley, mashed garlic, bay leaf to taste (1-2 dried leaves) mix and cook under the closed cover ~15-20 minutes.
4.Add sour cream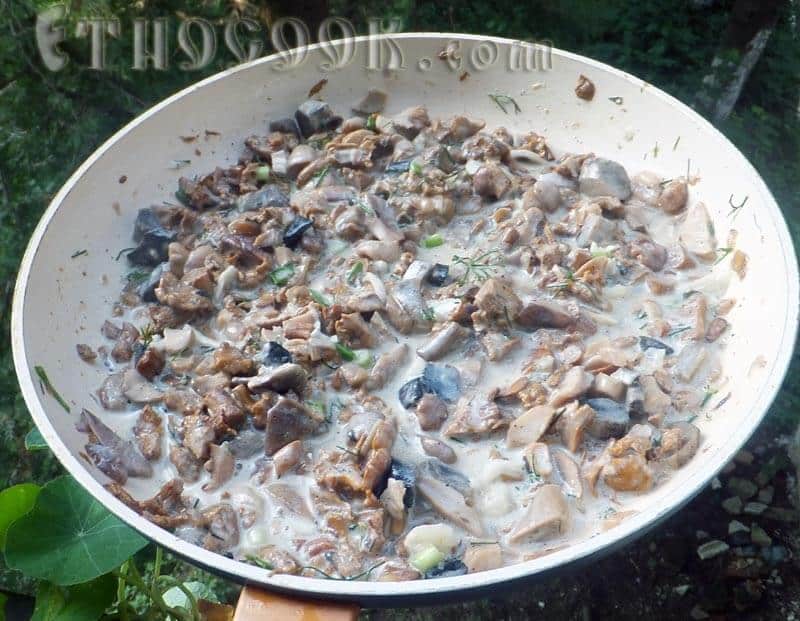 Add sour cream, green dill, salt and pepper to taste, mix
5. Serve Mushroom gravy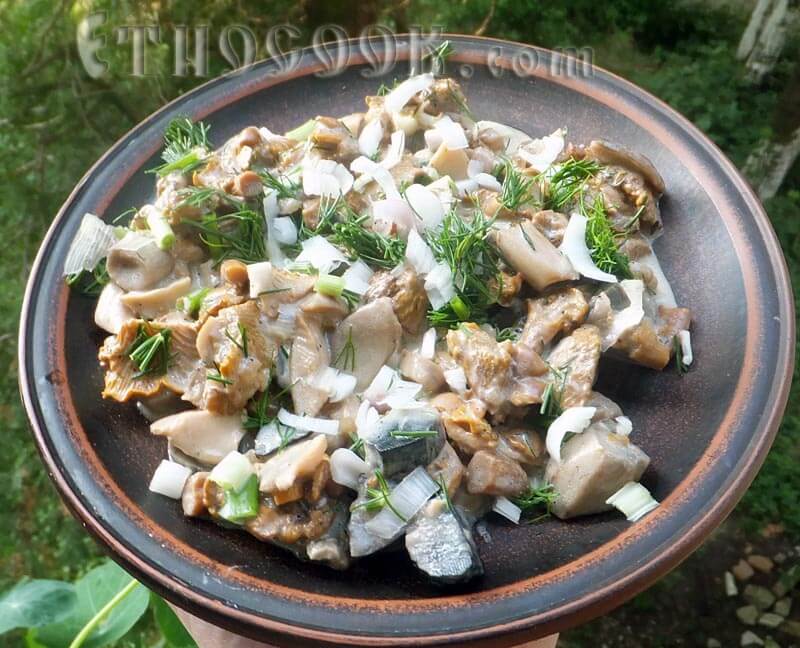 Serve hot Mushroom gravy with your favourite dish, bread, main course, dumplings.